Galatasaray FC team defeated Konyaspor 1-0, scored by Egyptian star Mostafa Mohamed, to continue his brilliance with the Turkish team during the current period.
Mostafa Mohamed participated mainly in the match, scoring the goal in the fourth minute of the match, and it was changed in the 87th minute to replace Senegalese Mbaye Diani.
The Egyptian star continued his brilliance with Galatasaray, after he scored two goals in his team's last match against Rizespor, in the eighth round of the Turkish League.
Together, we review, in numbers, what Mustafa Mohamed, Rebekah Galatasaray, presented during the Konyaspor match, in which he presented a distinguished level for him.
What did Mustafa Muhammed do in front of Konyaspor?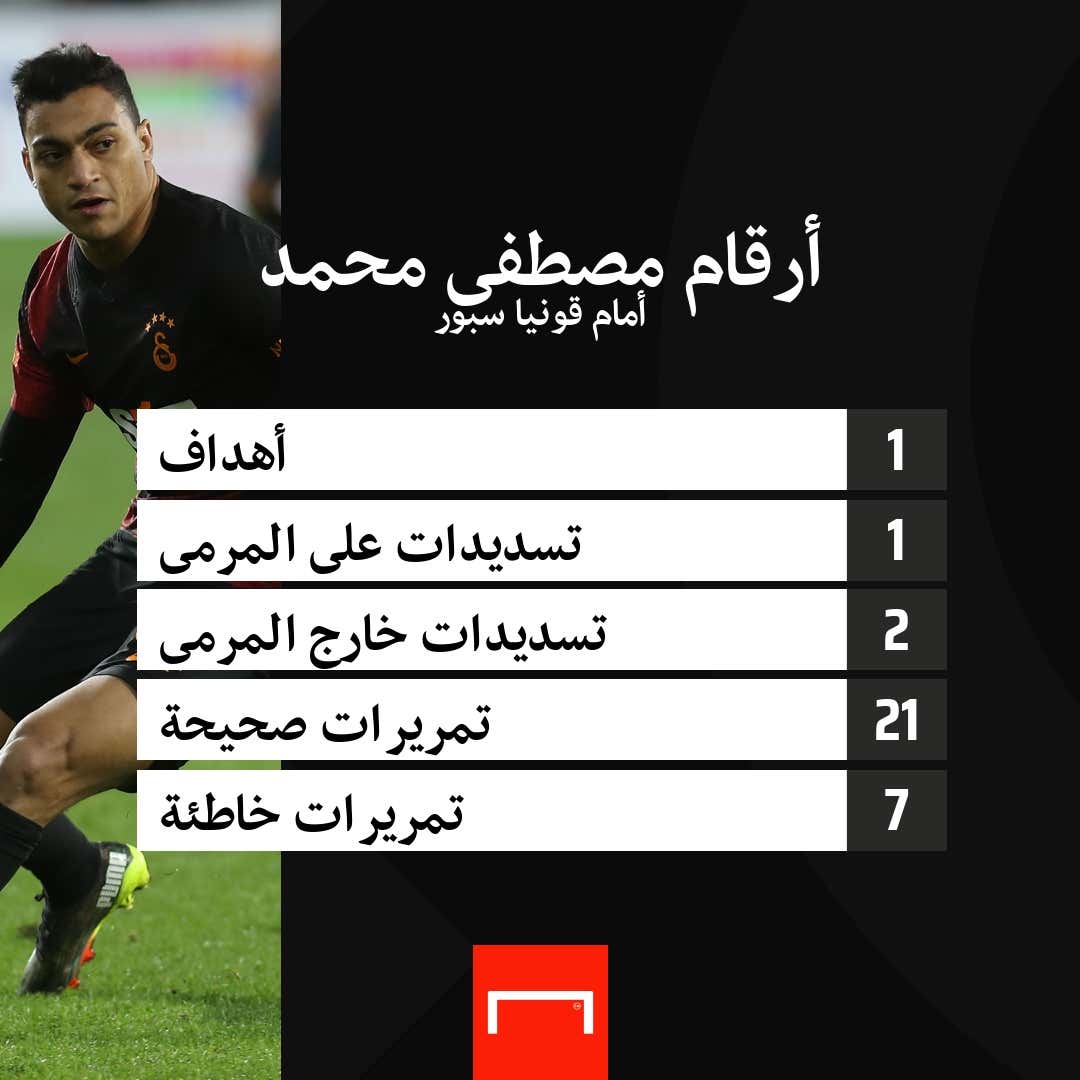 Mostafa Mohamed played a basic game for 87 minutes, and was able to score the winning goal, after the opponent's defender and goalkeeper made a fatal mistake, due to the pressure on them, to score his goal in a superb manner.
Mustafa Mohamed had only one chance, and he was able to translate it with a goal, and he hit the ball 3 times, including one on the goal and two shots completely outside the goal.
Mostafa managed to make one scoring opportunity, but it was not exploited, and the Egyptian striker passed the ball 28 times, including 21 correct passes and 7 wrong passes, and he touched the ball inside the opponent's penalty area 3 times.
Thus, Mustafa Muhammad raises his score to 3 goals with Galatasaray this season in the Turkish League, to regain a large part of his level, after the not good period in which he appeared recently.
---
---
---
---