Apple is commemorating the tenth anniversary of the death of Steve Jobs, the co-founder and former CEO of the leading design and manufacture of consumer electronics and computer software products, who died 10 years ago on October 5, 2011, after a difficult battle with pancreatic cancer..
And Tim Cook, CEO of the company, posted on his Twitter account, a documentary video about Steve Jobs' life, to commemorate his memory, commenting on one of Jobs's famous quotes, where he wrote: "People with passion can change the world for the better," adding: "It is hard to believe that it is It's been 10 years. We celebrate you today and always."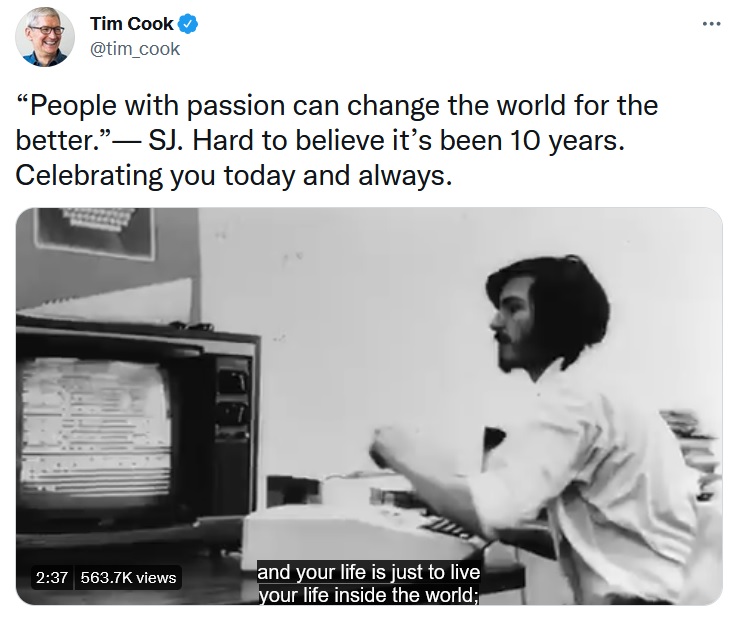 Tim Cook
"People with passion can change the world for the better."— SJ. Hard to believe it's been 10 years. Celebrating you today and always. pic.twitter.com/x2IUnlO7ta

— Tim Cook (@tim_cook) October 5, 2021
Apple also published a statement from the Jobs family, saying, "For a decade now, mourning has faded. Our gratitude has grown as great as our loss.. Each of us has found our way to solace, but we've come together in a beautiful place of love for Steve, and what we've learned him".
He continued, "With all of Steve's gifts, it was his strength as a teacher that held out. He taught us to be open to the beauty of the world, to be curious about new ideas, to see nearly the next corner, and most of all to remain humble in the minds of a beginner.".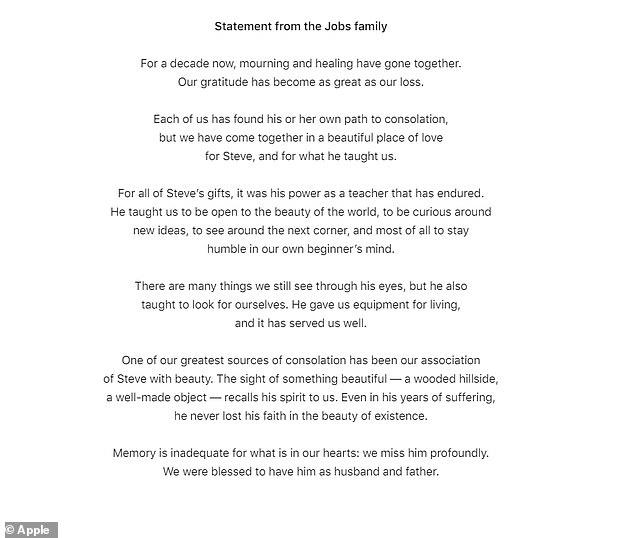 Recently, some people have often drawn parallels between Tesla CEO Elon Musk and Jobs, with Musk saying in a tweet that he wished he could talk to Jobs..
In response to a tweet that cited an article titled "Decade after Jobs' death, has Apple traded magic for profit?" Musk said, "I wish I had the opportunity to speak to him." It is not clear if Musk is referring to the content of the article, which is not Tempting Apple in general.
Interestingly, one of Jobs' biggest competitors – Bill Gates – is many times heavier on the comparison of CEO Tesla And Apple's co-founder, in an interview with Bloomberg, Gates was asked what he thought of the comparisons between Jobs and Musk.
---
---
---
---