Contact – Editorial Team:
The National Advising Center for Cybersecurity issued today, Tuesday, a high-risk security warning regarding the existence of serious vulnerabilities in the "Google Chrome" browser.
The center explained that the flaws enable the attacker to implement the following: memory buffer overflow, failure to validate user input., Noting that Google issued an update to address a number of flaws in the Chrome browser for Windows, Mac, Linux.
The center recommended updating the browser to version 90.0.4430.93, as Google issued an explanation of the necessary updates.
Update method
Open Chrome, and in the top right of the screen, click More – Help – About Google Chrome.
-Choose the current version number, which is the set of numbers under the word "Google Chrome," while Chrome will search for updates and will auto-update.
Finally, click Restart.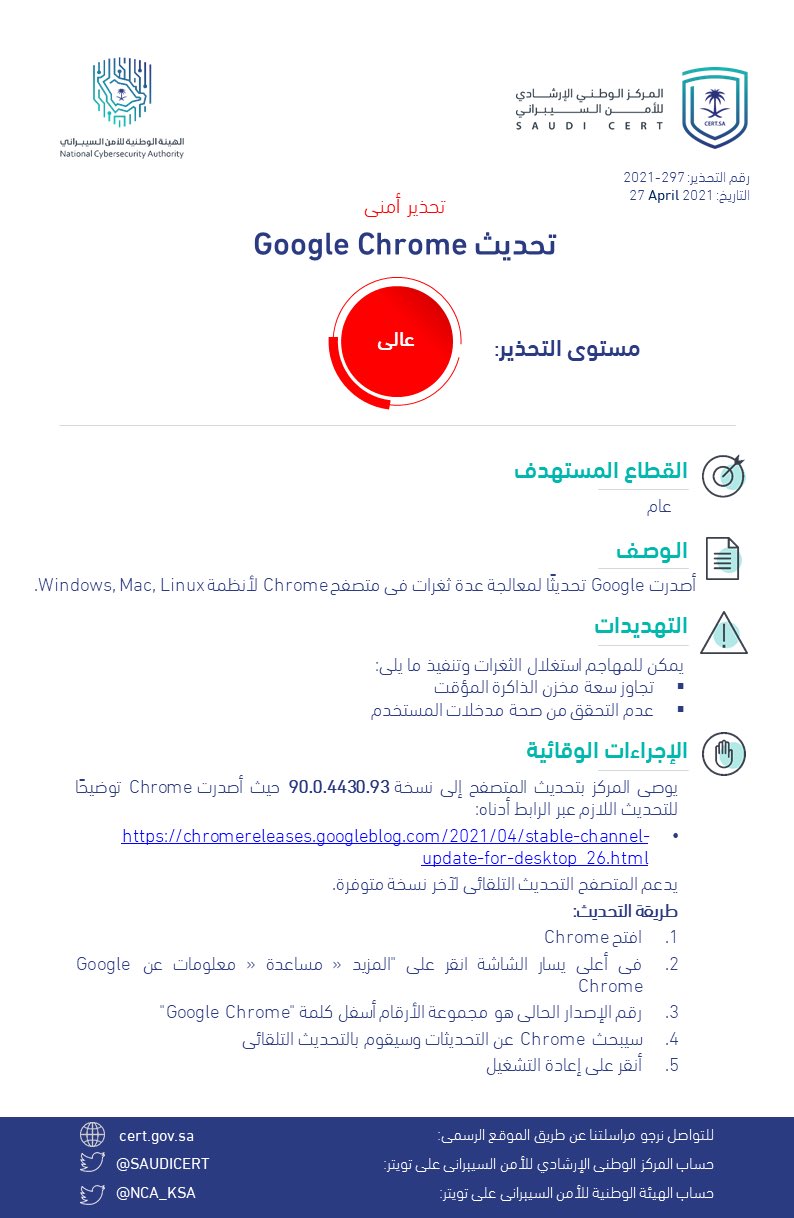 ---
---
---
---