Adam Al-Masry, son of the artist Majed Al-Masry, announced that he had been infected with the new Corona virus "Covid 19", where he published a story through his personal account on the Instagram site, announcing that he was infected with the virus after analyzing the swab he had conducted and proved his infection.
Soon, Rania Abu Al-Nasr, the wife of Majid Al-Masry, and his father Adam, confirmed his infection with the virus.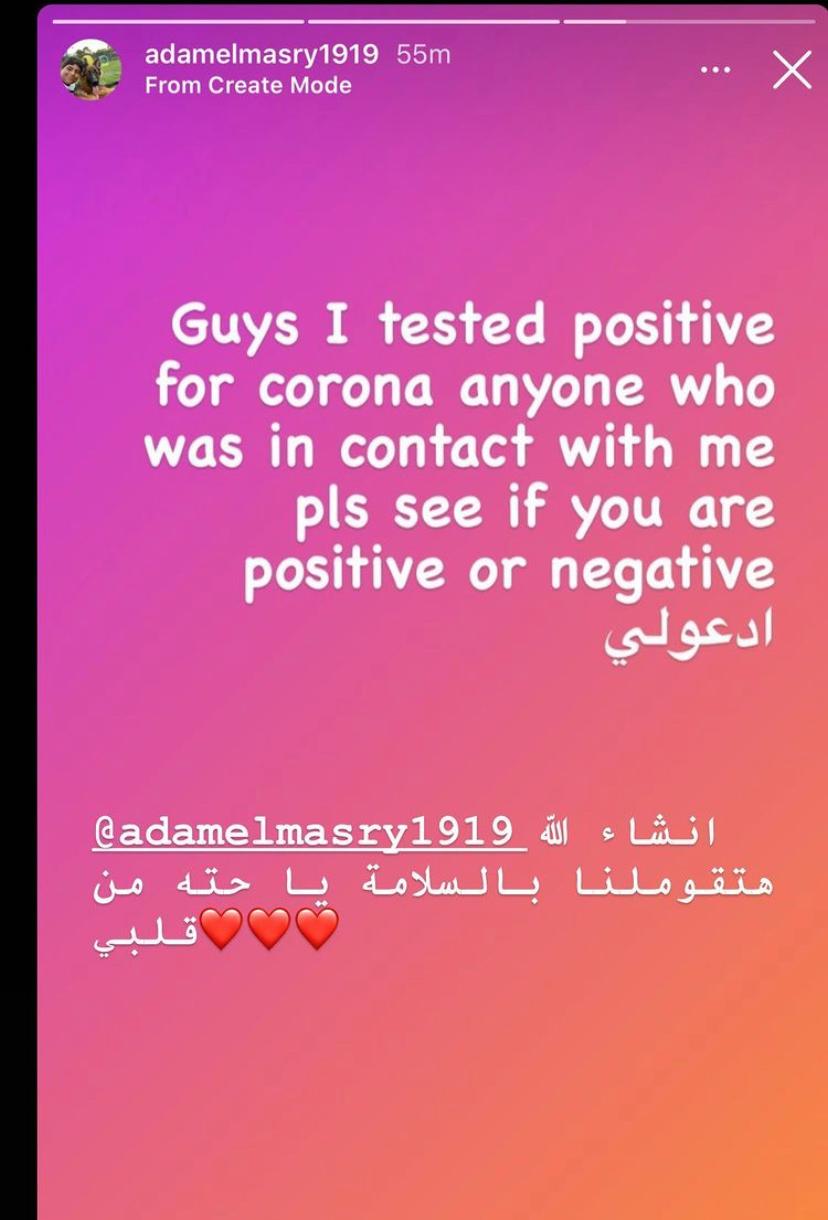 Ibn Majid Al-Masry publication
The artist Majed Al-Masry appeared, in his latest appearance with his daughter, Mahitab, in a picture published by the latter through her personal account on the Instagram site, several days ago, through which she appeared embracing him and wrote "I love you", so her father responded to her in the comments, saying: "" Sweetheart, dear.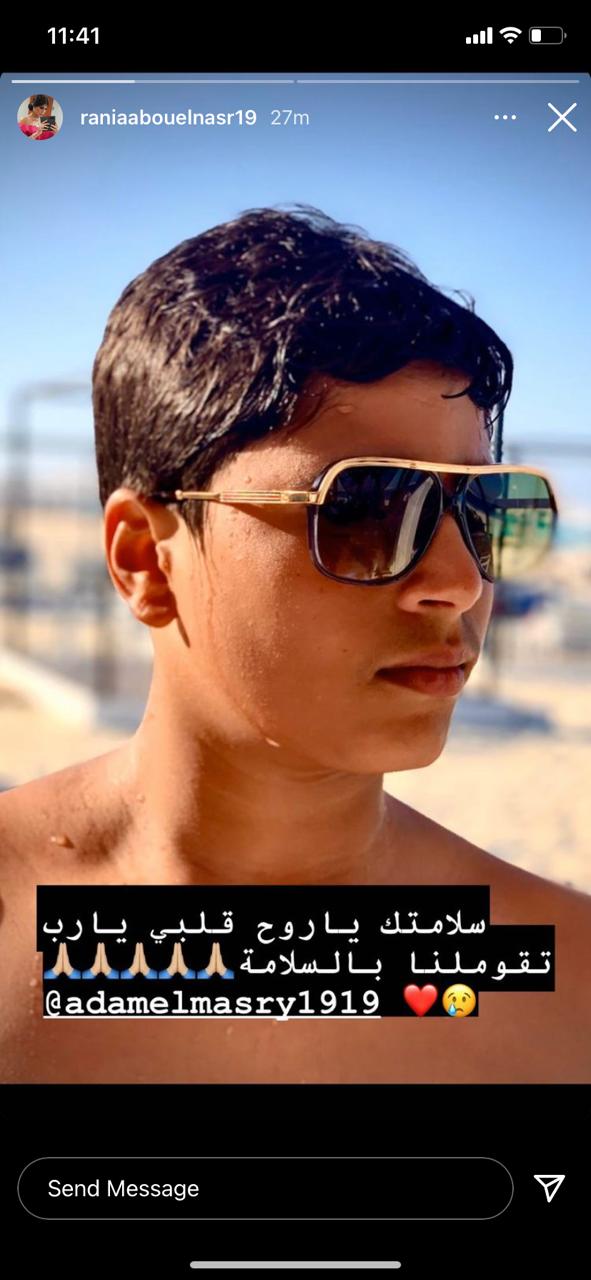 Post of Majid Al-Masry's wife
Al-Masry had revealed his leg injury during the filming of the series "The King", which is scheduled to be shown in the Ramadan 2021 drama race, and his followers participated a few days ago, with a video through a feature on his Instagram account, while he was in a physiotherapy clinic, saying: "Exist To receive the necessary treatment after I was injured and fell from a horse's back during the filming of the series "The King."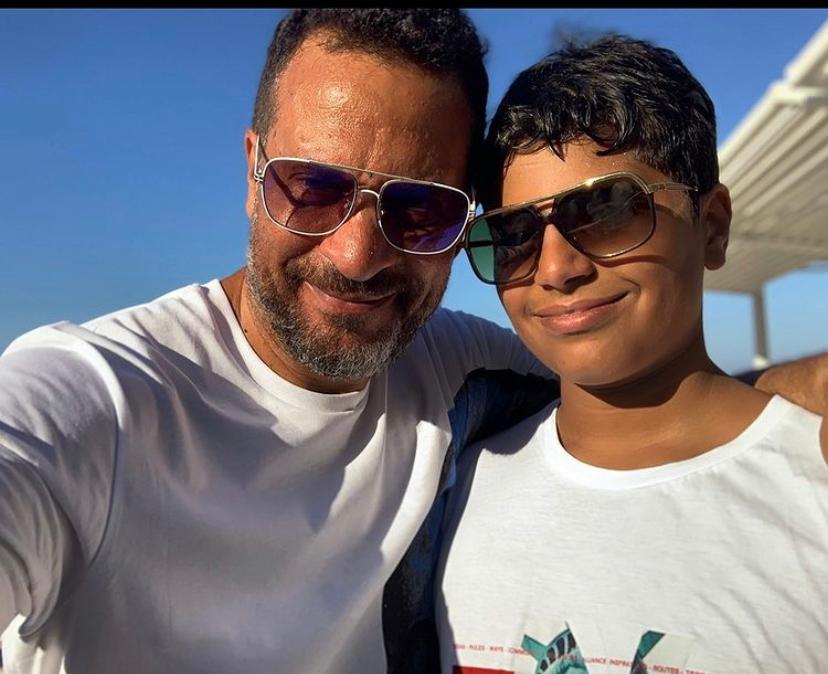 Ibn Majid Al-Masry
This comes after the health crisis that the artist Majed Al-Masry suffered at the beginning of the new year 2021 in light of the outbreak of the new Corona virus pandemic, in the first week of January he announced that he had "Covid 19" and entered the home isolation stage away from his family and wife, and after a few days he announced His daughter Dalida was also infected with the coronavirus, which prompted the makers of the series "The King" of the star Amr Youssef to postpone the scenes of the artist Majid Al-Masry after announcing his infection with the Corona virus, after he had photographed a large part of his scenes with his decoration in the media production city in the past period.
The artist Majed Al-Masry thanked God after his daughter recovered from the Corona virus, who had recently contracted the Coronavirus, as he expressed his joy in writing it through his personal account on the Instagram site, and in his first comment on his daughter's recovery from the virus, he published a picture of them together, And he wrote in his comment on it: "A thousand Hamad and thank you, Lord, my beloved, my daughter Dalida, recovered from the Corona virus, the desire of every patient and patient, God willing."
---
---
---
---