Artist Tamer Hosni celebrated his birthday with his wife Basma Bousil among a number of close family and friends to the rhythm of the song "Every year and you are good", in an atmosphere full of joy and happiness, as a video clip circulated by many pioneers of social networking sites showed a part of Tamer's birthday celebration Hosni, who made sure to hug his wife as an expression of his intense love for her.
Another video clip, spread on the social networking site "Instagram", showed that she sings to her husband, artist Tamer Hosni, on his birthday, some romantic songs, in a joyful atmosphere between family and friends.
August 16 corresponds to the birth anniversary of the artist Tamer Hosni, where he received many congratulations from art stars recently, as his wife made sure Basma Bousil To congratulate him on the occasion of his birthday through her account on the Instagram site, as she preferred to celebrate that occasion by sharing with her followers a picture that brings them together, wearing the same T-shirt that was distinguished by the presence of a picture of Tamer's face on him and commented on it by writing: "Every year and you are my love."
The face of the star Tamer Hosny A special message to his followers and fans on the occasion of his birthday on August 16th, through his official account on the Instagram website, specifically the Astori property, where he wrote: "I wanted to respond to you with an early date on my birthday, but I see you celebrating my turn, then he added that he does not celebrate his birthday. He is not used to that, but our Lord provided him with a crowd like his family – as far as he described – and he continued in his message that he thanks every person who congratulated him with any word he wrote or a message he sent. Then he concluded his message: "My only request, do you think of me?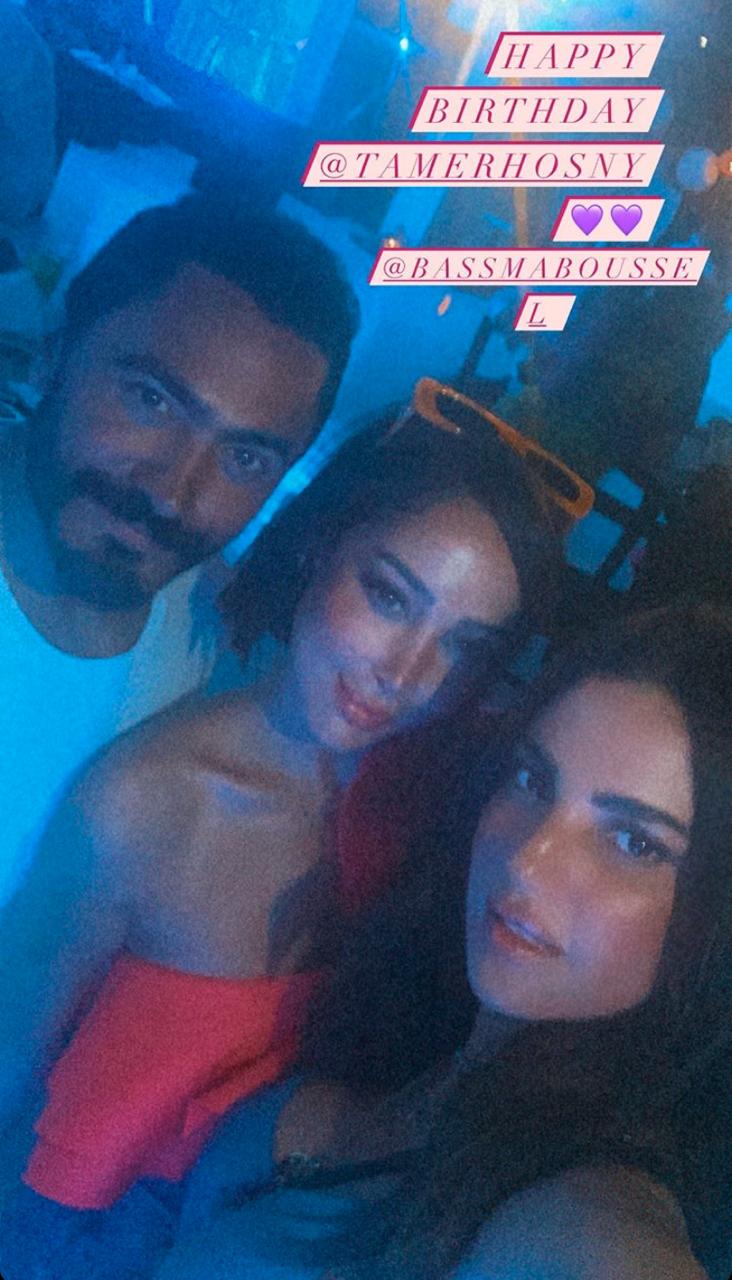 ---
---
---
---