Quick events in the nineteenth episode of the "Choice" series starring Amir Karara, which is shown on a screen onThe soldier, "Abdullah", the brother of Saad _ Mahmoud Hafez, who was waiting to celebrate his marriage on the occasion of Eid al-Adha in 2014, was martyred while targeting the Farafra ambush in the month of Ramadan and killing 24 of our brave soldiers and officers, in an incident devoid of human mercy.
Abdullah was martyred by a bullet fired by the Takfiris during the raid, where the Takfiri saw Abu Hamza al-Janoubi – Islam Hafez, Saad as he fell, to complete it in an impressive scene, especially since Saad and Islam Hafez are friends from childhood and have a close relationship, which shows that the terrorists are traitors They kill the closest people to them.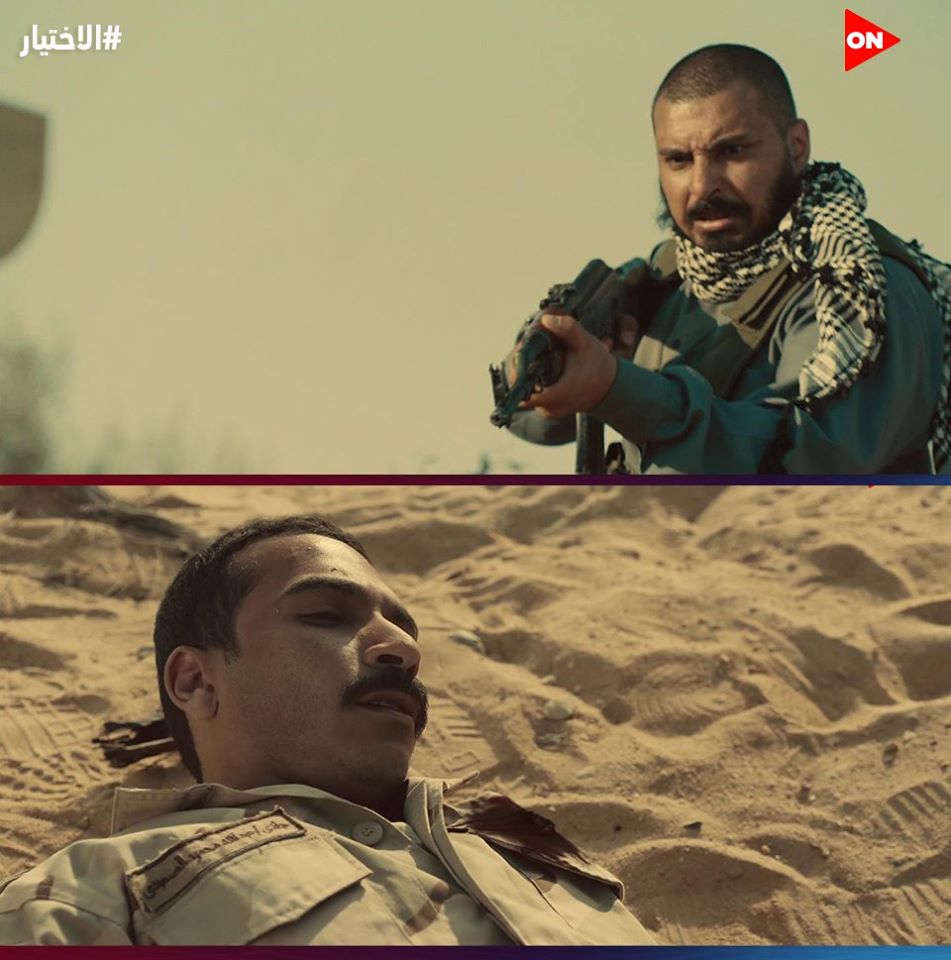 On the other side, where the soldiers and officers of the Farafra ambush defend and try to repel the Takfiri shells and exchange fire, the terrorist officer Amshawi had a gunshot wound to his shoulder, the first injuries that Amshawi had received since he began cooperating with the Takfiris.
The series "The Choice" starring Amir Karara, Ahmed Al-Awadi, Dina Fouad, Sarah Adel, Dhiaa Abdel-Khaleq and a large number of artists, namely, Mohamed Imam, Aser Yassin, Mohamed Ragab, Iyad Nassar, Karim Mahmoud Abdel Aziz, Majed Al-Masry, Salah Abdullah, Karim Abdel-Khaleq, Mohamed Ezz, Maha Nassar and others are written by Bahir Dowidar, directed by Peter Mimi, and produced by Synergy.
The series "The Choice" deals with the life of Ahmed Saber Al-Mansi – Commander of the 103 Battalion Battalion – who was martyred in an ambush in the "Burth Square", in the Egyptian city of Rafah in 2017, during the response to a terrorist attack in Sinai, provided that the work shows many social and humanitarian aspects In the life of the late hero.
---
---
---
---