A scene in the Egyptian "Prince" series, starring actor Mohamed Ramadan, sparked the interest of football fans in the Arab world, where one of his heroes appeared wearing a shirt
Manchester City
England champion in the last two years.
The Manchester City club commented through its official account, "Twitter" for social networking, on the appearance of singer Diab, who plays the role of a professional killer, by publishing his picture, wearing a club shirt, during an attempt to kill Mohammed Ramadan in the series.
City said, caressing: "We do not have this morality, oh Diab."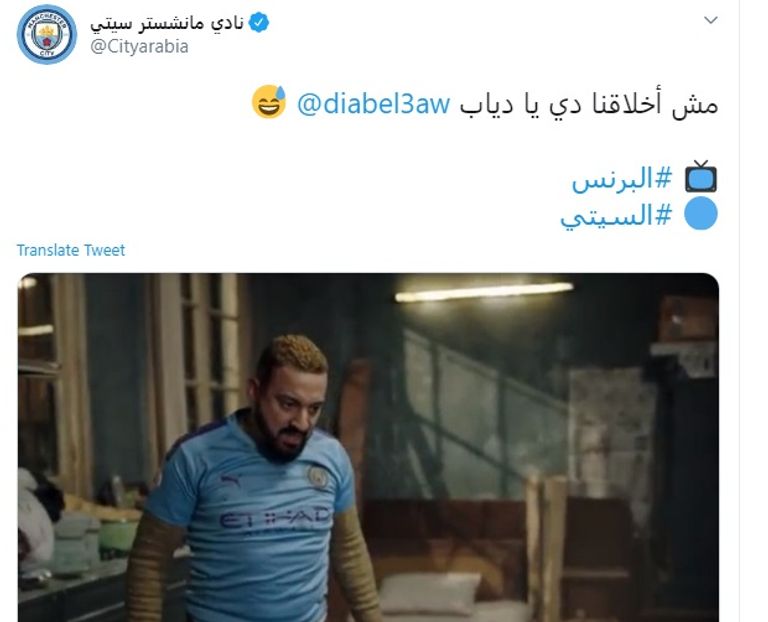 The singer Diab commented on the tweet, saying: "But the morals of Kutkut," which is the character he was representing.
City commented a great interaction from Egyptian fans watching football.