2019 was the year of the dark mode, year of year, Google finally put Google the dark mode option for the search application, as the dark mode launch begins today and will receive more phones throughout the week, so if you do not see it now, you may have to wait a few days, while the feature was part From the beta of the app for a few months, but now it's ready for a wider version.
According to the American engadget website, when getting the update, the user does not have to take any action to enable the dark mode – the app will discover and follow the device's screen settings – at least if it is running Android 10 or iOS 13. (iOS 12 users may need to manually run the feature. )
And you can turn off the dark mode from within the application if that is not to your taste, while the dark interface should help create a more unified look via your smartphone applications, and it can also be a way to relieve some eye strain.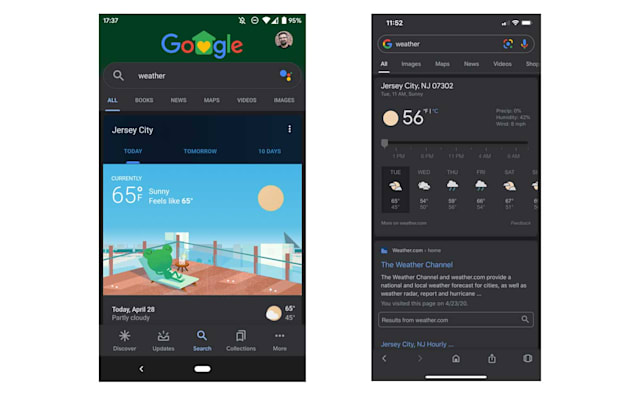 Earlier this month, Javier Soltero, vice president, explained G Suite, In a post that the core system was adding millions of users daily and that is why they decided to make it free, saying: "Last month, we were adding nearly 3 million new users every day, which is why we are expanding use to include more people around The world, with 50 million downloads and 3 million new users per day, there is no idea yet about the daily active users of the Google platform. "
---
---
---
---