It seems that the fans of the famous car racing game "
Formula 1
"They will be on a date with pleasure during the coming period, after the Spaniard Fernando Alonso is close to returning next season, two years after he finally retired.
Alonso announced his retirement earlier, specifically in 2018, after a 17-year bus career in race tracks, during which he won many championships and titles, until some considered him among the most prominent players who passed the game.
Musical Formula chairs
The past period has witnessed many changes within the world of Formula 1, similar to the game of musical chairs, where Ferrari announced the separation of his German driver Sebastian Vettel at the end of the season, before he announced the contract with Spanish Carlos Sainz from McLaren.
The 25-year-old Sainz will stay with the Red Team for two seasons, alongside Frenchman Charles Le Claire, knowing that it is the fourth experience in his career since his first appearance in the first category in 2015.
Concurrently, the British McLaren team announced that they had signed Australian driver Daniel Ricciardo from Renault beginning next season.
Riccardo, 30, will lead McLaren alongside Britain's Lando Norris to succeed Carlos Sainz, who will join Ferrari as a substitute for German Sebastian Vettel, who will leave the Italian team after 6 years in his ranks.
The return of Alonso
The departure of Australian driver Daniel Ricciardo from Renault to move to the British McLaren put the French team in embarrassment, which forced him to consider contracting with Fernando Alonso.
Frenchman Cyril Abitbol, ​​general manager of Renault, said that the former twice world champion is one of the options to finish second in the French team drivers ranking in 2021.
"There are a lot of great drivers available next year," he said. "What I mentioned about Alonso is just an option, there are others."
And he concluded, "What I can tell you is that we will take our time to think because it is a very important decision."
The cradle of beginnings
And in the event that the return of Fernando Alonso to the French team, Reno, is completed, he will go back 18 years, when he moved to the same team in his second stop with the game.
The Spanish player during that period gave one of his best levels, and he succeeded in winning the World Championship twice in a row, in 2005 and 2006.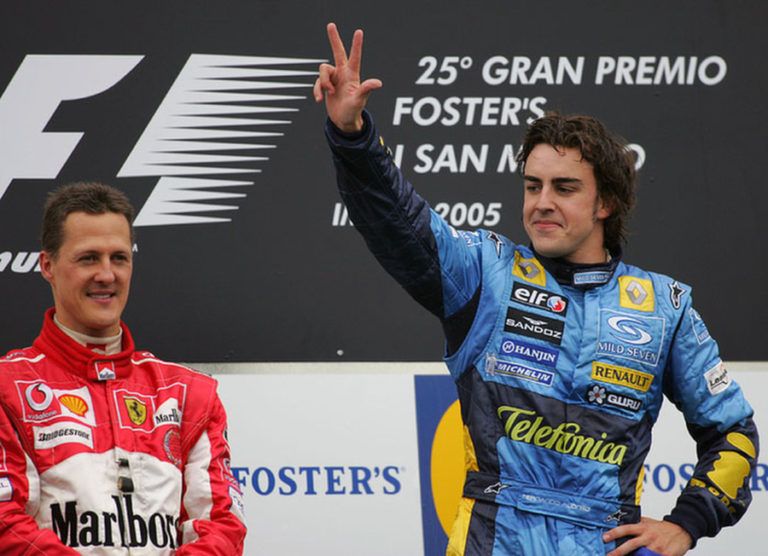 Alonso was the youngest player to win a Formula 1 World Championship, at the age of 24 years and 58 days, before being the youngest player to receive him for two years in a row.
Alonso then moved to McLaren in 2006, before returning to Renault in the 2008-2009 season, then moving to Ferrari between 2010 and 2014, and from there to McLaren until he retired in 2018.
---
---
---
---