The star Sawsan Badr underwent a new photo session, and the pictures were published through her account on Instagram, and Sawsan Badr appeared in a veil wearing a black blouse, and she asked her followers not to leave the house until the crisis of the Corona Virus went through well, and she wrote: "Oh God, all people be fine and We evacuated us at home because of our country and our children. "
Sawsan Badr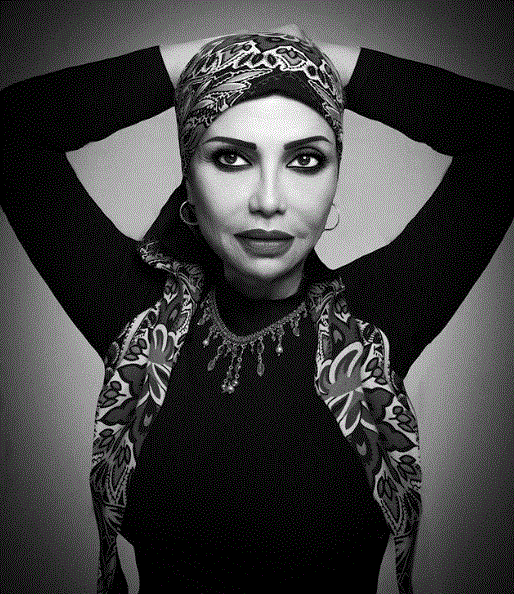 The Golden Lady – is the title given to the capable star Sawsan Badr, who targeted the hearts of the audience in every work she presents, whether cinematic or dramatic. She is an artist of a distinctive nature, working only for the happiness of people whom she considers a haven in life, as she described her "her family" "She said, so what if you love your family and try to give everything that is beautiful for their happiness.
The star Sawsan Badr, the star Tamer Hosni, will star in the movie "Not Me", and starring Hala Shiha, Majed Al-Kadwani and others, directed by Sarah Wafik..
The star Yasmine Abdel Aziz also uses the artist Sawsan Badr in the series "We Love Tani Les," scheduled for next Ramadan, written by Amr Mahmoud Yassin, directed by Mostafa Fekry, and produced by Synergie. It also plays an important role in the series "Kheit Harir" by star Mai Ezz El Din, scheduled to be shown. In Ramadan, written by Muhammad Salsman Abdul Malik, directed by Ibrahim Fakhr, and produced by Synergie .
It is noteworthy that Sawsan Badr recently finished filming the "Handwriting of Hands" series, starring Ahmed Rizk, which was shown on the screen of dmcAnd co-starred by Mirna Nour El-Din, Yousra El-Lozy, and others, written by Hala El-Zoghandy, directed by Sherney Adel .