<
div id="articleBody">
Lady Gaga, Paul McCartney, Rolling Stones and Beyonce launched a special international concert of music, comedy and personal stories in what Jaga described as a "love letter" for front-line workers fighting the epidemic of the emerging coronavirus "Covid 19".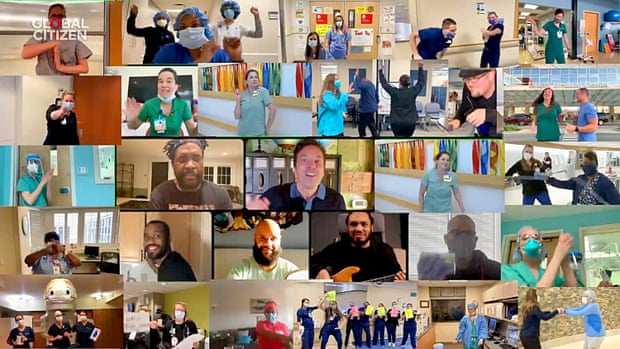 Online party of the world stars to face Corona
"One World: Together At Home" CeremonyThe One World: Together in HomeIt is broadcast across multiple TV channels and broadcast live across the world, and among the contributors filmed from their homes at the two-hour concert, Elton John, Steve Wonder, David Beckham, and the first former American women Michelle Obama and Laura Bush , According to the newspaper "The Guardian British."
For her part, Lady Gaga said: "I am very grateful to health care workers, medical workers, all grocery workers, delivery personnel, postal workers, and all other nonprofit organizations that work hard", adding "This is truly a true love letter for all of you all over the world, and I hope to remind you of the kindness that is happening now. "
Three of the biggest hosts of late night TV shows in the United States – Jimmy Kimmel, Stephen Colbert and Jimmy Fallon – hosted a special tribute to teachers, health care, grocery, delivery, mail and other workers, and Colbert said "We are not asking for money tonight."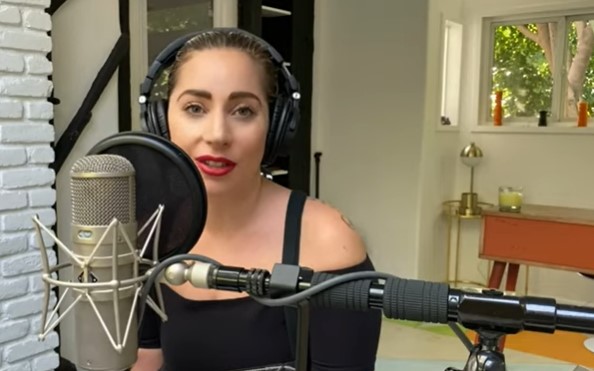 Lady Gaga sends a message to the medical sector
It was an event, organized by the World Health Organization (WHO) And a group Global Citizen Nonprofit, the biggest celebrity effort yet to mark the coronavirus epidemic that has killed more than 160,000 people worldwide.
It also aims to encourage donors and companies to contribute to the Solidarity Response Fund Covid-19 Of the World Health Organization, and organizers said that companies and other donors have already contributed about $ 150 million.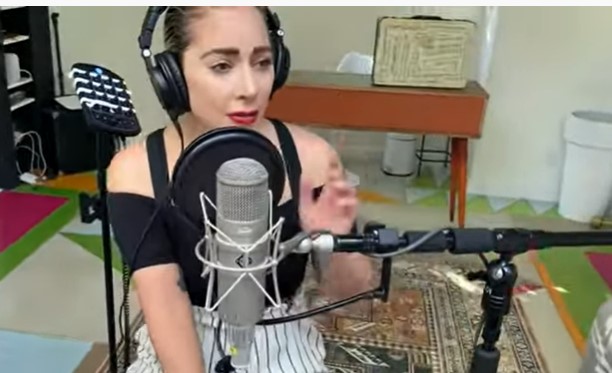 Lady Gaga takes part in the live concert
<span class="uplCaption">Elton John sings at the live concert</span>

Meanwhile, Gaga said, as she launched a copy of a famous song from Nat King Cole, "What I want tonight, if you can, is to give you permission for a moment … smile." While Beyonce did not perform, she sent a video message indicating the high death rates Disproportionately in the African American community of Covid-19"This virus kills blacks at an alarming rate in America," she urged viewers to protect themselves.
Elton John also performed his artistic performance from his Los Angeles garden, sitting behind a piano dating back to 1983, while David and Victoria Beckham gave it, and they dedicated the song to those fighting the epidemic: "This is for everyone working on the front lines," and they said, "Thank you, thank you. , thank you".
Lady Gaga shines at the party
<span class="uplCaption">The participation of the stars in the ceremony</span>

As for Rolling Stones, who appeared in four separate locations, she sang "You Can't Always Get What You Want", with Mick Jagger and Keith Richards playing acoustic guitars, and Taylor Swift shared her songs from behind the piano at her home, also starred in both Jennifer Lopez, Celine Dion and a large number of stars on this exciting show.
He also provided the stars, in honor of Bill Withers, who died two weeks ago, and played a roleLean on Me , While McCartney reminded that his mother was a nurse and midwife, so she sang to Madonna's hand, and Kimmel said sarcastically: "You know that the coronavirus is a problem when the Beatles get involved."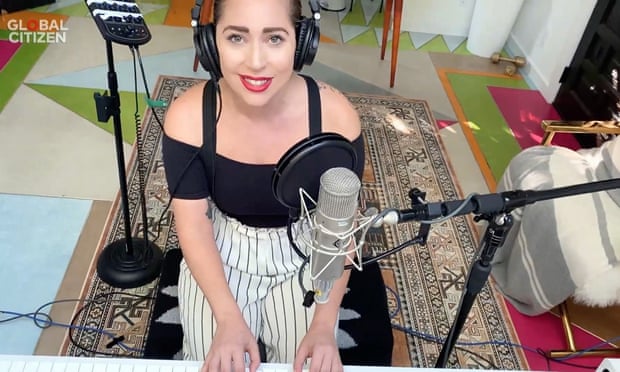 Lady Gaga thanks the front line workers against Corona
Earlier on Saturday, pop, classical, and rap musicians from all over the world participated in a live broadcast for 6 hours before the main event, and the live broadcast included the likes of Latin star Louis Fancy, and a singer R & B Jennifer Hudson, American women's football player Megan Rabinoy, Hong Kong singer Eason Chan, India's Vishal Mishra, and Emirati music Hussein Al Jasmi.
The broadcast included social media posts and news clips showing doctors and nurses applauding by communities all over the world, families greeting each other through windows, and acts of kindness to support those isolated and vulnerable, celebrities have called on people to stay at home, wash their hands regularly, and practice Social divergence, and pressure their political leaders to conduct a large-scale disease test.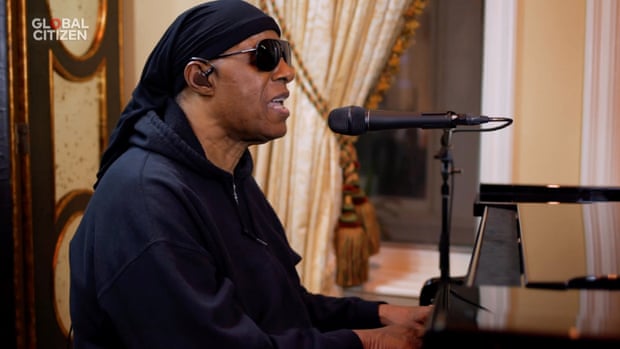 Concert titled "The One World: Together in Home"
Lady Gaga plays the piano