There is a state of fear and panic about the Corona virus, and some people view it as a deadly pessimistic view, although figures and statistics prove otherwise.
Here is an illustration of some of the myths and facts about Corona:
Myths
Corona is one of the most dangerous viruses that ever exist
2.I will die if diagnosed with the Corona virus
3. I must believe everything I read online, feel terrified and blame China for creating this crisis
facts
1. Common colds annually kill 60 times more than the Corona virus does
2. Only 3.4% of the cases occurred in deaths, most of which were for persons over 60 years of age who suffer from a weak immune system.
3. Misinformation and intolerance are more dangerous than any virus. Look for evidence, not ideologies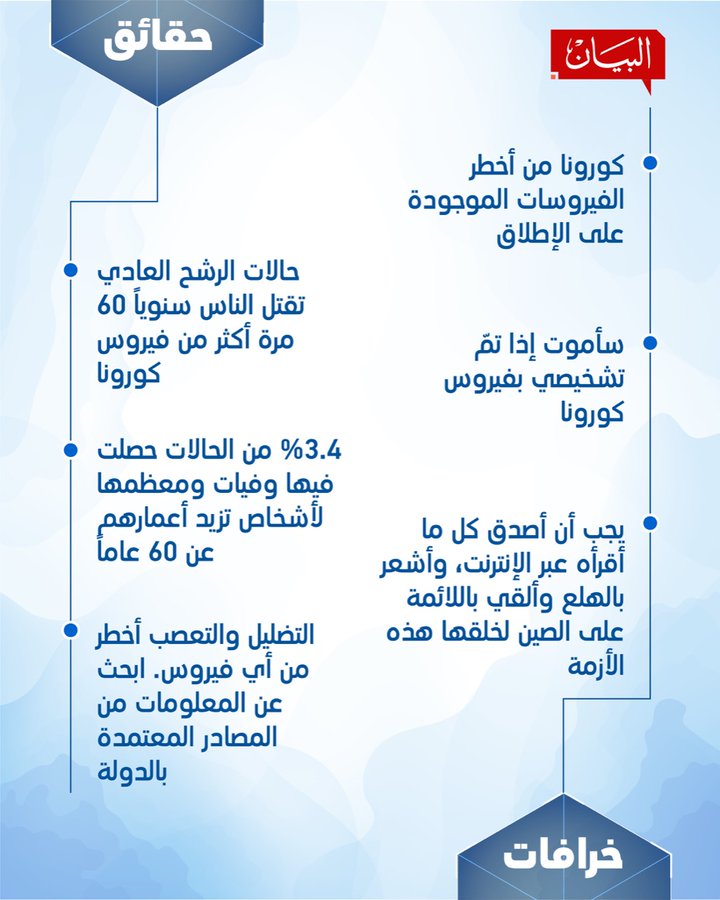 ---
---
---
---