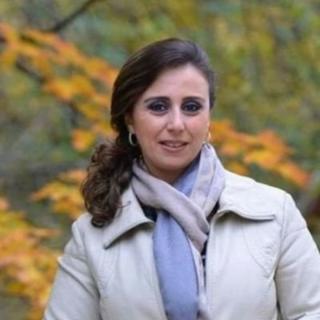 Zina Aker was not famous before her name was announced in the new cabinet by the President of the Republic, Michel Aoun, and the head of the Free Patriotic Movement, Gibran Bassil.
A month after his assignment, Diab was able to form a "technocrat" government, supported by the March 8 forces (Hezbollah, Amal, and the Nationalist Movement), which included six women.
The former Minister of Interior, Raya Al-Hassan, was the first Arab woman to hold this position in the Saad Hariri government that resigned on October 29, 2019, after twelve days of street protests that demanded accountability for the corrupt and the change of the ruling political elite.
Research background
Aker – who has also become Deputy Prime Minister – is the CEO of polls firm Beirut International, owned by her husband, businessman Jawad Adra, who has emerged as a potential candidate for prime minister.
It has more than twenty years of experience in the world of management and research – as defined on the "International Information" site – as it leads the company's research to projects in the Arab world and the Near East in various fields.
Aker is founder and director of the NGO Social and Cultural Development Association program.
Aker graduated from the Lebanese American University with a Bachelor's degree in Management and Marketing.
Minister of technocrat!
Activists on social media posted several photos upon announcing the name of Aker, the defense minister, after which it became clear that she was not.
She also created ironic accounts on Twitter in the name of the new minister, and her media office denied any connection to her.
Questions have been raised about Akkar's specialization and his relationship to her assumption of a sovereign portfolio like defense, especially since the title of the new government is "technocrats".
It turned out that Aker had not studied pharmacy, according to her office at Information International.
What are the powers of the Minister of Defense?
"I came to work and try to achieve something and I ask the people to watch and hold me accountable," Aker said upon receiving the ministry from the former minister, Elias Abu Saab.
Aker does not have authority over the Lebanese army, but is subject to the president's behavior in accordance with the National Defense Law, while the minister's authority lies with the institutions affiliated with the ministry.
The Minister of Defense is a member of the Supreme Council of Defense, while he does not assume membership of the Military Council, but rather chooses a representative for it after seeking the opinion of the Army Commander.
The Minister of Defense proposes a name for the commander of the army, and is appointed by decree of the government.