The club delegation is intensifying Al-Ahly In Luxor, his meetings with officials of "Estadat Holding Company", on the sidelines of the inspection visit to the new Al-Ahly Club branch in Luxor.. Al-Ahly's delegation in Upper Egypt includes Brigadier Mohamed Morgan, CEO, Emad Helmy, Financial Director, Raouf Abdel Qader, General Director of Sports Activity, Engineer Sameh Ali Kamel, Engineering Consultant, Khaled Bebo, Director of Al-Ahly Academy, Kamal Mohsen, Computer Director, Wael Mohammadi Personnel Manager, Mohamed Al Alfi, Director of Services, Mohamed Fathi, Legal Affairs Representative, and Mohamed Ramadan, Deputy Director of Contributions,
As soon as he arrived in the city, the Al-Ahly delegation held extensive meetings with officials of "Stadium Holdings", headed by Mohamed Kamel, CEO and Managing Director, Sherif Hassan, director of operations for the company, Islam El-Shennawy, director of production management, Ahmed El-Beshbishi, director of personnel and public relations department, and Mostafa Tantawy, director of management Media and communication, Hisham Abdel-Gawad and Mohamed Ahmed operating company officials.
During the tour, Imad Helmy reviews all the financial matters of the new branch, while Raouf Abdel Qader reassures the stadiums and halls, while the engineer Sameh Kamel inspects the facilities, and Khaled Bebo inspects the stadiums designated for the academy branch, and Kamal Mohsen checks on electronic matters, Wael Muhammadi By counting the needs of the new branch of employees and workers, Mohamed Fathi reviews all legal matters, and Mohamed Al-Alfy is reviewing the file of services, while Mohamed Ramadan is reassured about matters related to the subscriptions file..
Estadas Holding Company officials accompany the Al-Ahly delegation in all the movements within the new branch and follow up on all work before submitting a detailed report to the club's board of directors headed by Mahmoud Al-Khatib to study the whole situation, as well as the construction operations needed by the new Al-Ahly branch in Taiba to take what it deems appropriate to determine the opening date of the branch.
Mahmoud Al-Khatib, Chairman of Al-Ahly Club, had signed a memorandum of understanding with "Estadat Holding Company", the largest company working in the field of sports development, at a major press conference held at the Al-Jazeera Stadium for the management of "Al-Ahly Economic Unit" Vision 2045, which includes five service sports projects And investment, realizing many literary, material and sports benefits.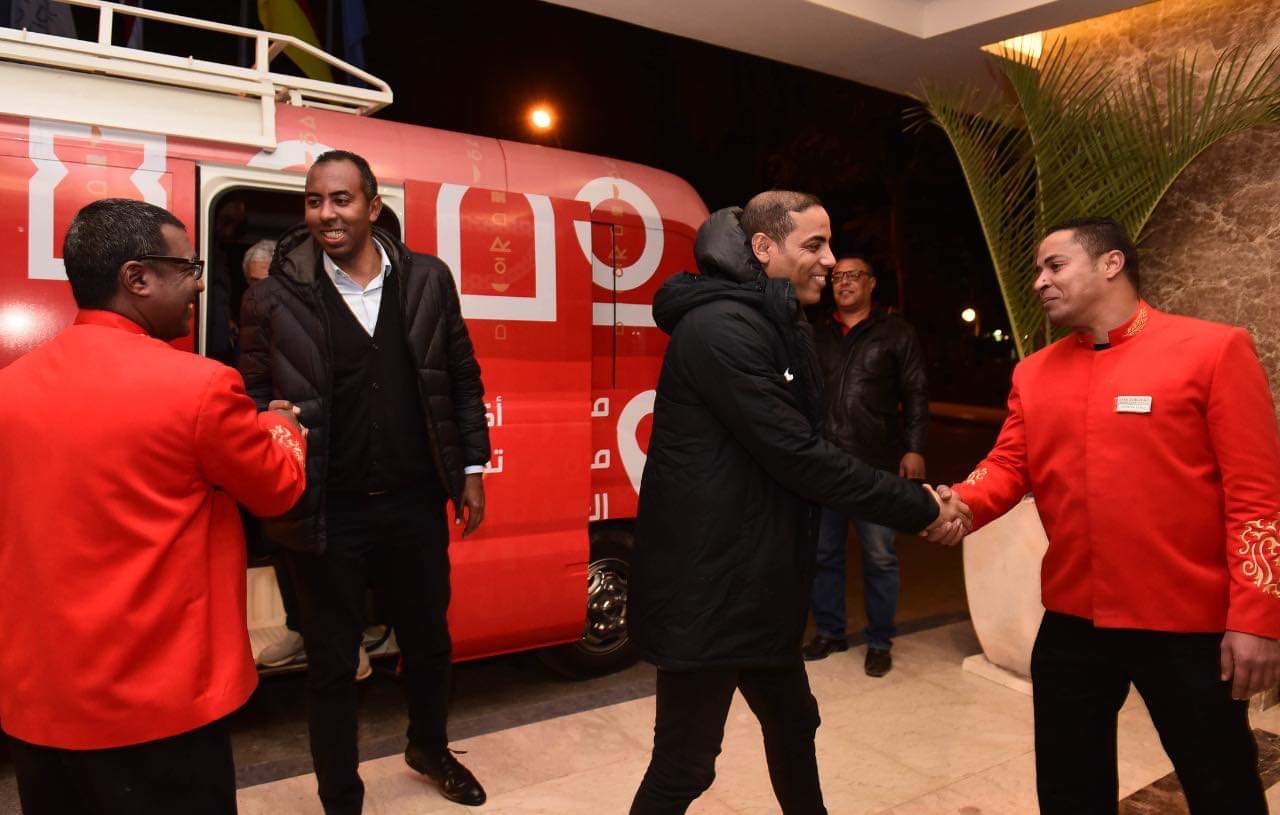 Al-Ahly delegation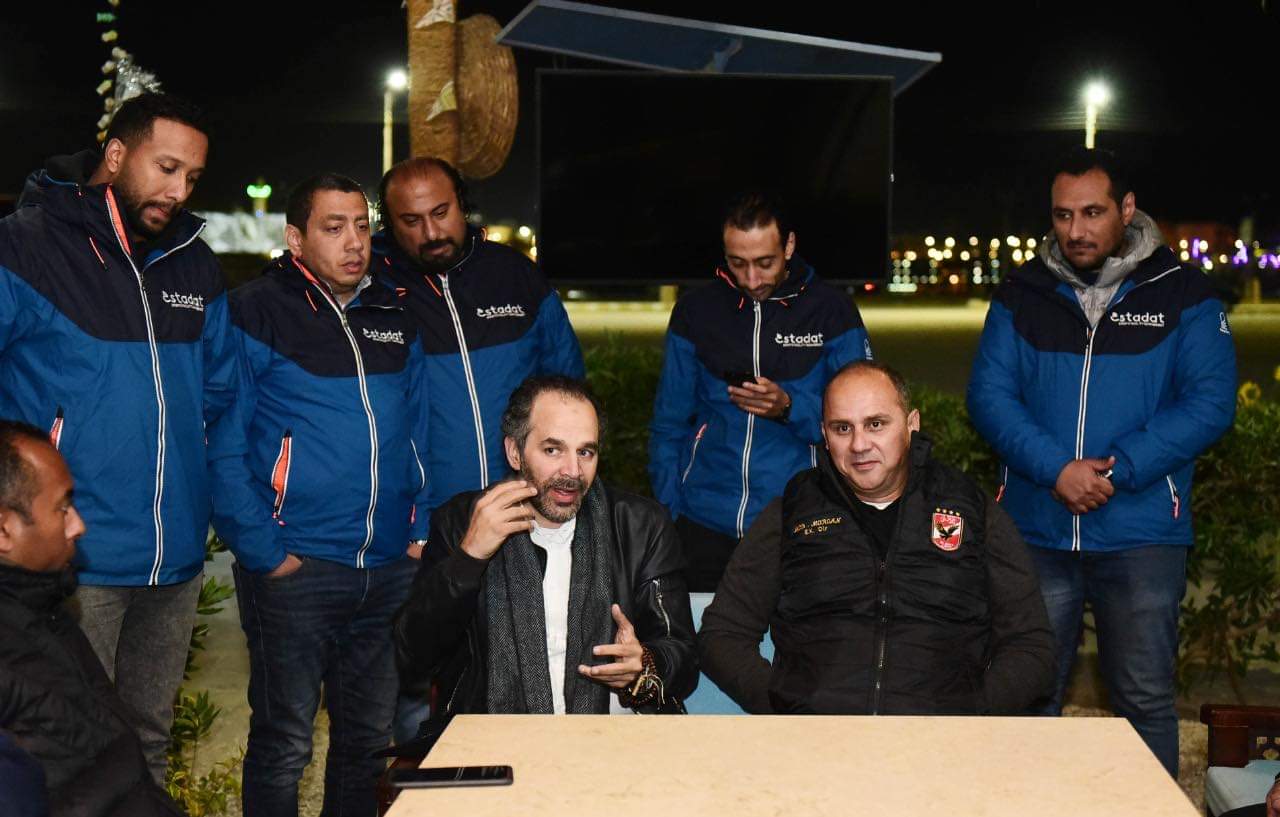 Al-Ahly delegation